Our Business
Daisei Co., Ltd. is headquartered in Choshi City,
Chiba Prefecture. Our company has engaged in
export, processing,
and sales of raw materials
caught at Choshi fishing port since its
establishment.
We also actively participate in
"sustainable efforts" that match
the changing times.
Our Effort
In 2019, we started exporting these
processed products.
We are striving to provide products that meet
the needs of a wide range of customers.
Please feel free to contact us.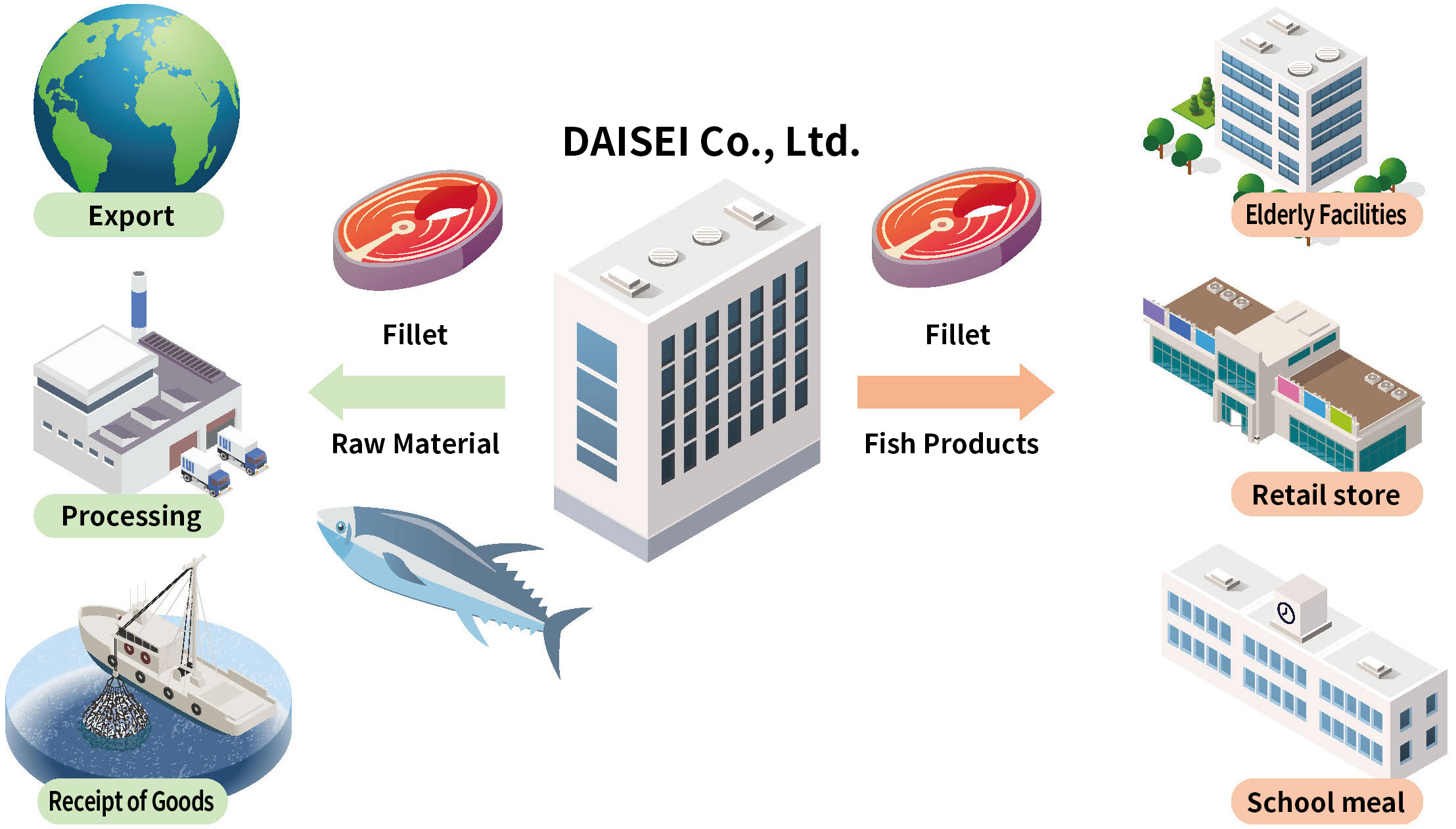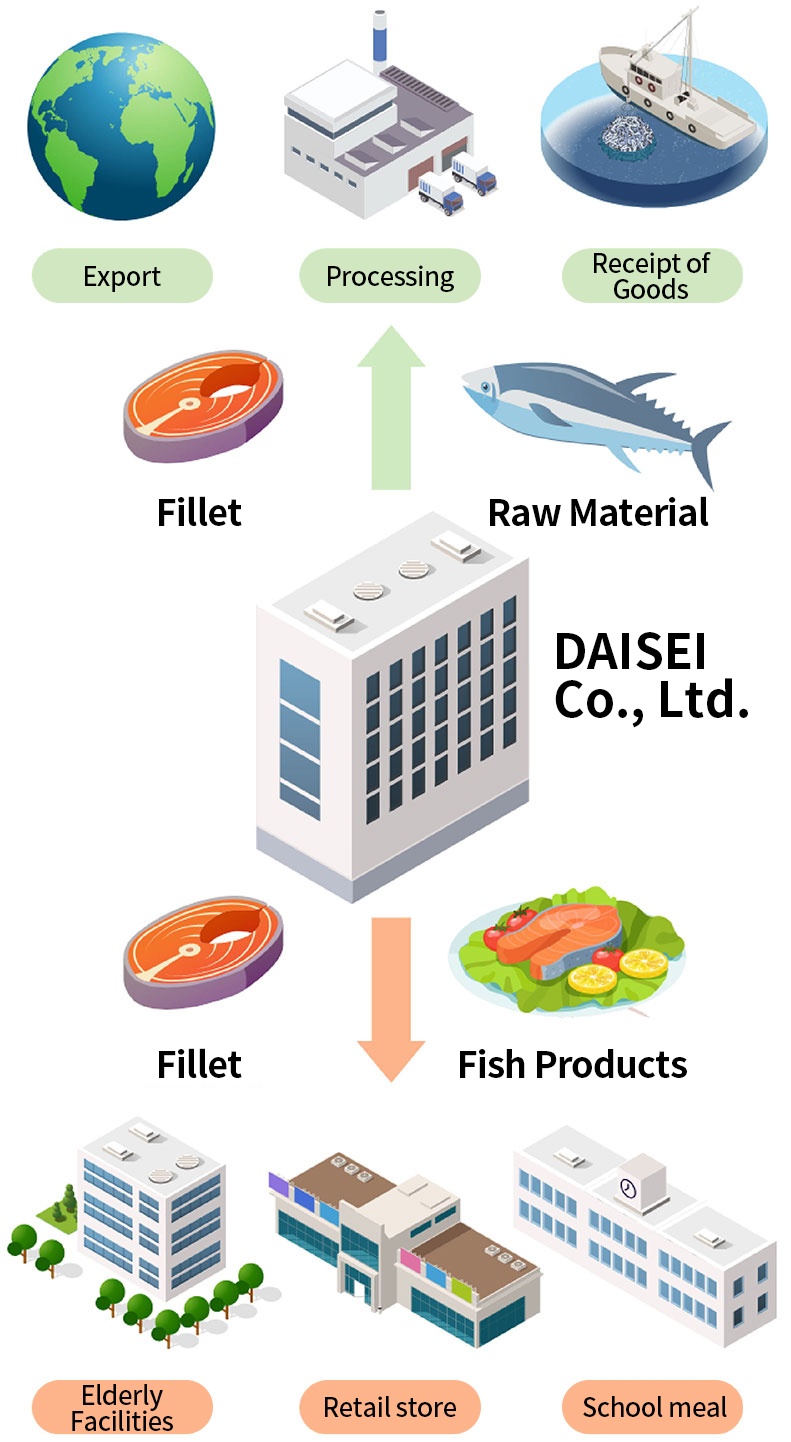 Manufacturing

(In case of grilled fish)